Verena Ringler and European Commons offer
virtual Situation Room for strategic way forward
From Struggler to
post-pandemic
Survival Stars
in 150mins.
No matter whether you are at the helm of a company, a public institution, a non-governmental organisation or a philanthropic actor—it's on you now to become part of the solution rather than part of the problem in our recovery after the pandemic. This is challenging for leadership teams across the board.
Over the past weeks, you probably had to abandon annual plans, organizational routines, and grand goals. Now, you must ensure to survive the coming months and years. In the best case, you concurrently prepare your performance in a post-Covid-19 world. This is why we invite you to our Situation Room.
Enter your own multidisciplinary
Situation Room
"What a convincing mix of content, methodology, strategic expertise,
and operational smoothness."
"In just two sessions, we managed
to get out of the panic cycle.
We've seen our vast field of opportunities instead."
"Similar to astronaut food
– dense in substance,
ultralight in form"
"You have given us more substantial input in this short time than any consultant ever has."
Strategy-expert Verena Ringler, FUTURE-Coach Wolfgang Steger and a sector- or customer-specific third host bring several decades of experience in international relations, crisis management, civil-military cooperation, strategic foresight and scenario planning, as well transformation projects into the Situation Room.
Three hosts from
three worlds.
Optimized formats:
only 150min or 200min investment from your side
Each Situation Room consists of two parts – the conversation of the NOW on day one and the conversation of the NEXT on day two. You get a maximum of help and hints, you give a minimum of time, money, risk.
A confidential atmosphere.
On the basis of
our Ethics Code
Highly optimized conversation dramaturgy. We hear your concerns and considerations. We develop three recommendations based on the information of the conversation of the NOW. We present these recommendations at the conversation of the NEXT. Everything within 24 hours.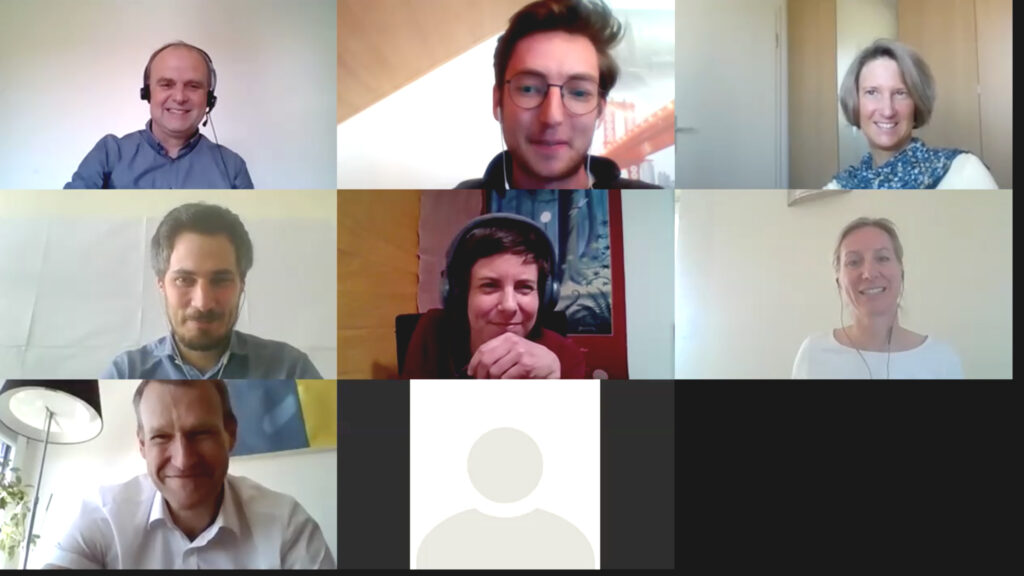 In the Situation Room
via videocall,
we help your
leadership team